We're not sure how we could be any more blunt about it.
Our faithful leader - who will no doubt one day have a street or a school or both named after him - just doesn't get down with the free agents. He's said it time and time again.
He doesn't like the term or dollars required to lock down the player.
He doesn't do performance bonuses.
He doesn't do not trade clauses.
He doesn't do player or vesting options.
He doesn't do contracts over 5 years for players.
He doesn't do contracts over 3 years for pitchers.
Period.
End of discussion.
For whatever reason most of the people that follow the team the closest seem to have forgotten this over the past couple of weeks. The cries for Prince Fielder were still are only slightly less annoying then how deafening the cries became for Yu Darvish. The Carlos Beltran sweepstakes was a nice little cherry on top. All of them big name, high profile guys who simply do not fit in with the teams current views. This is how it is and this is how it will remain, until further notice. You, I and all the other children in this crazy game cannot change this no matter how hard try.
It's just not how the plan was drawn up.
For the record: the most expensive free agent signed by your Toronto Blue Jays since Alex Anthopoulos took the reins of the team was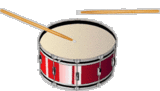 Jon Rauch for a whopping 1 year at 3.75 million dollars. If you factor in the buyout it climbs all the way up to the 4 million dollar mark.
And you know what else? He doesn't owe ANY of us a God damn thing let alone an explanation. How he chooses to do his job is none of our concern provided he gets the job done.
In AA we trust.