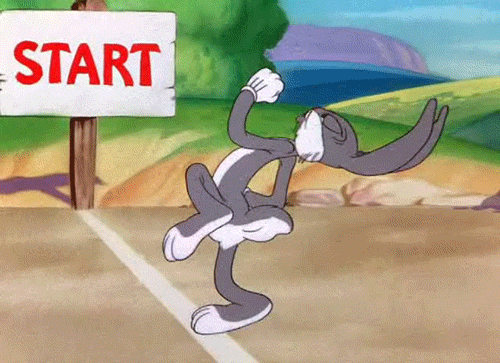 Another spring training has come and yet another Roster Challenge is upon us. Apologies for the late roll out, if the Jays could schedule their start dates around my vacation plans moving forward, that would be preferable.
Onto the fast facts about this year's 26 Man Roster Challenge:
15 ballots were submitted prior to the deadline, down from 25 submitted last year. Need that retweet from the Bluejay Hunter on deadline day we reckon.
16 names appear on every ballot – shows to us the core of the roster has become more stable.
4 names appear on only 1 ballot
2/3 of the ballots like Thornton in the SP5 race. Hope he learned how to not tip pitches this winter.
Two contestants were scared off last minute by the Parking Lot Prowler.
This is a list of the players that all contestants selected to make the opening day roster:
Anderson
Bichette
Biggio
Fisher
Font
Giles
Grichuk
Guerrero
Gurriel
Hernandez
Jansen
Roark
Ryu
Shaw
Shoemaker
Yamaguchi
Here is a list of the players that only one single contestant selected to make the roster:
Bergen
Luciano
Moran
Tejada
These are the wild cards. If anyone from this list makes the team, that ballot will be tough to beat. And with that out of the way, let's get to the ballots!
Team Gregor:
15-17
Gregor switched gigs but remained a stalwart in the roster challenge. He did a deep dive in the Toronto Star,
check it out
!
Team MLBDepthCharts:
19-14
Former champion is back and looking to reclaim the crown.
Team Our Boy Jesse
11-18-2
The current MILB broadcaster of the year has joined in on the fun. Glad to have you Jesse!
Team Bluejay Hunter:
15-18
Team Hall of Fame:
15-15
Head honcho Scott is talking a big game this year. Hope you can back it up for a change pal.
Jays Are My 2nd Favorite Team
13-19
Team Jimmy Triggs:
16-16
Was this worth the wait? Doubtful.
Team Squints Palledorous:
19-14
A close second on the unofficial best team name award.
Team Pending Medicals:
14-16
And the winner of said award.
Team Last Row 500's:
14-17
The only other ballot then mine to take Dull. Damn you.
Team The Ant Farm:
17-15
This ballot contains only 25 names. Old habits die hard it seems. Bold strategy!
Team Weiner:
17-16
Team Elvis Has NOT Left The Building:
17-14
Rule V guy no more. No matter, according to this ballot.
Team I Like Nuts:
13-16
Mrs. 1BJW couldn't decide on the 5th starter so she just took them all.
Team 1BJW:
14-17-1
My Moran pick is a longshot but I like the numbers and "handedness"
Thanks to all the contestants for taking the time to submit a ballot and good luck to those that took Borucki. He's already got an ouchie in the wing.